Lightroom
Complete Pack Bundle
Tools & training to master Adobe Lightroom.
You already use Lightroom. Discover the techniques and tools you are missing.
I want to help you...
Transform your portraits into a stunning masterpiece, every time.
Save hours of tedious editing with one-click Presets and Brushes.
Create beautifully retouched shots using the same techniques as the Pros.
From Kristina.
The contents of this bundle are the cumulation of 20 years of working with Adobe products. I want to work quickly, get great results, and stay inspired. That's why I created this collection. You'll have every tool you'll need to create anything you can dream up. I can't wait to see what you create!
GET STARTED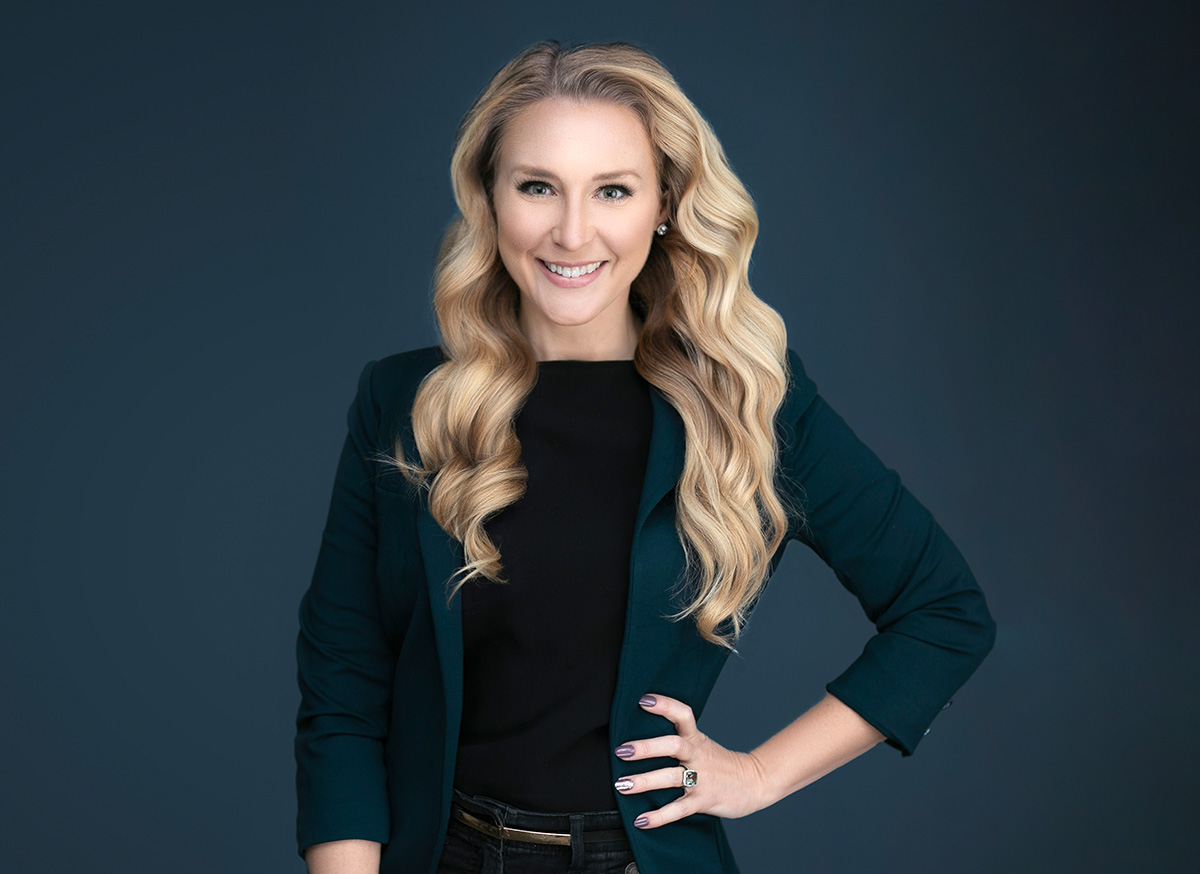 In this bundle, you'll get:
5 Full-Length Masterclasses - Learn how to unlock Lightroom as a powerful retouching and photography tool.
9 Collections of Beauty Brushes - Create breathtaking portraits with Brushes designed to smooth skin, perfect eyes, add makeup, and more.
3 Collections of Essential Presets - Enhance lighting, add drama, or change the entire mood in just a few clicks.
6 Collections of AI Presets - Harness the power of Adobe's AI functionality and get 90% of your retouching done in just a few seconds!
2 Collections of Bonus Tools - Improve a sky, add contrast, paint in more clarity to small elements of your image and create warm analog film looks.
Meet Your Instructor
Kristina is an award-winning retoucher and accomplished Adobe instructor.
This Bundle Will Change Your Retouching Game
The easy route to transforming every image into a masterpiece!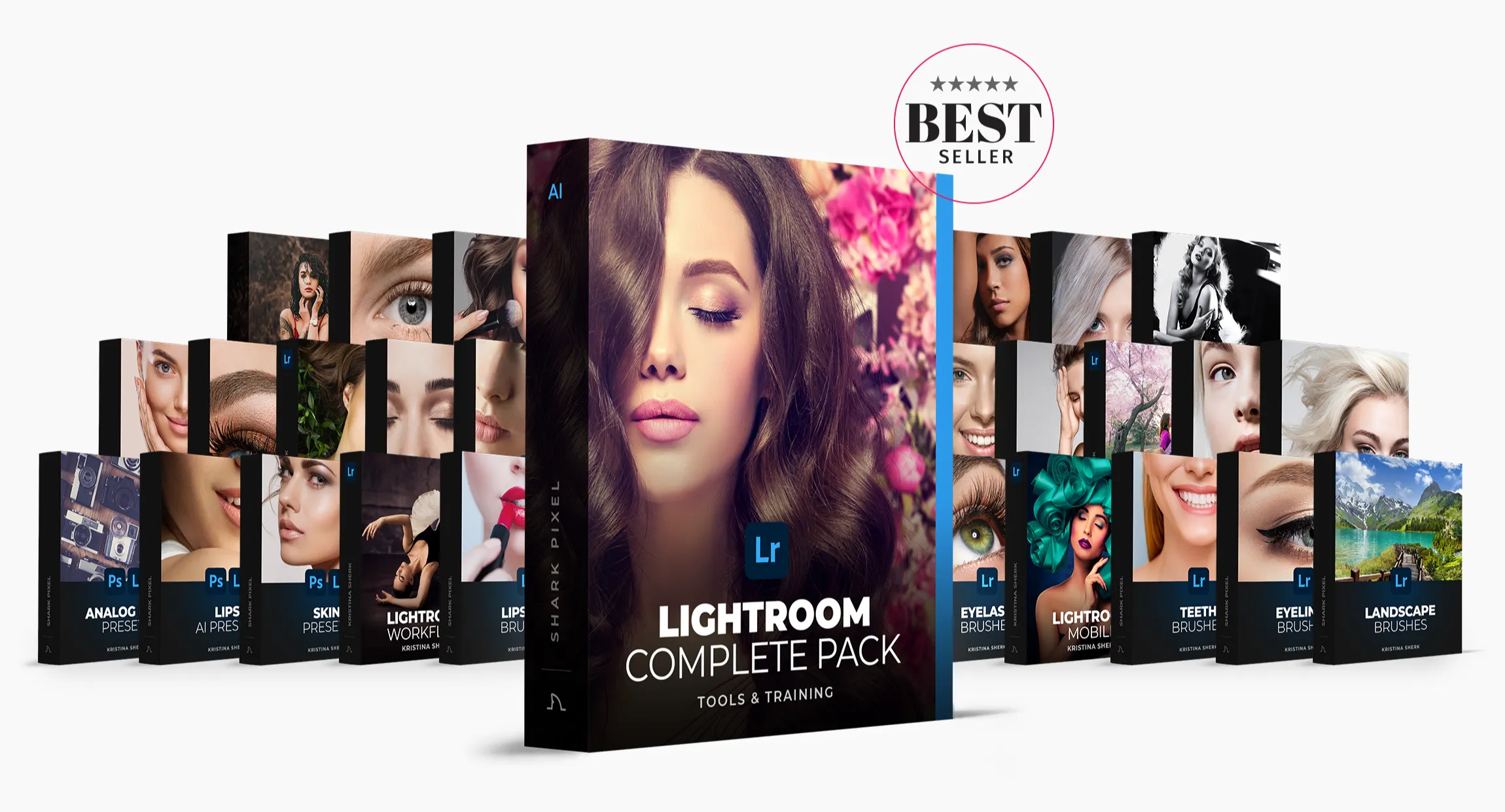 Hear what other users have to say…
"I've spent thousands of dollars buying small collections of tools over the years. Not only is this the biggest collection I've ever seen but everything inside is so powerful. My art has come leaps and bounds!!"
- George Konstaplois
"I always thought using tools was a cheat. Now I wouldn't know how to exist without them. Every image I work on uses multiple tools I got in this bundle. I am so grateful for what you've created! Thank you!!"
- Isobel Brown
"I was skeptical… I've purchased big bundles before only to find they were filled with useless tools. Yours is on another level. No filler. All bangers! Every tool is highly thought through. My retouching and editing have 10Xd!"
- Beni Giles
5 Full-Length Masterclasses
Go behind the scene with Kristina and learn her hard-won techniques.
Portrait Quickstart
Discover the essential Lightroom tools that every portrait photographer should know..
Portrait Retouching
Watch as I walk through 15 distinct projects and witness firsthand how each portrait evolves.
Lighting Effects
Add some visual punch and interest to your image and in this course you'll learn how.
Lightroom Workflow
My best practices to keep your photos organized, safe, and easily accessible.
Lightroom Mobile
How to harness the full power of your camera and Lightroom on your mobile device.
9 Collections of Beauty Brushes
Create your best protraits yet.
Eyes
Quickly change the color of your subject's eyes, add drama to them or clean up the eye whites with these 35 one-click Brushes.
Blush
With multiple tones and colors included, this pack of 10 Brushes will give you an easy way to improve or add makeup to your subject in seconds.
Eyebrows
Filling out eyebrows or adding shape can be a pain! So I created this pack of Brushes to take the hard work out of this tedious task.
Eyeshadow
No make-up artist? No problem! Add eyeshadow in any color is as easy as selecting one of 12 Brushes and painting in what you want.
Eyelashes
Improving your subject's eyelashes is a powerful way to add drama to their eyes and these Brushes make it easy for you.
Eyeliner
Delivered to you in three realistic shades, these custom Eyeliner Brushes give you a powerful way to add impact to the eyes of your models.
Skin
Soften skin tone, improve color, remove imperfections, and much more in seconds using these 9 Brushes designed specially for skin.
Lipstick
These 27 Brushes are designed to help you quickly and easily add or improving your subjects lips by painting in realistic lipstick colors.
Teeth
This pack of Brushes will give you an instant tool to use for whitening teeth, removing color aberration, and making your subject's smile pop.
3 Collections of Essential Presets
Transform your images in seconds.
Skin
These 10 Presets are designed to help you smooth out and perfect skin problems. This gives you a one-click starting point for your retouching.
Black & White
Whether you want to change the entire mood of an image or add a slight touch of contrast, these powerful Presets will become your go-to tools!
Portrait
Designed to help make your portraits look amazing in a few clicks, these 10 Presets are going make your retouching easier than ever before!
6 Collections of AI Presets
Automate the use of AI in Lightroom.
Improving Eyes
With 21 AI Presets designed to enhance the eyes, you can subtly augment catchlights, alter eye color, and much more.
Perfect Portrait
Imagine transforming your photographs from 'good' to 'outstanding' at the click of a button. That is possible with any of these 20 Presets.
Flawless Skin
Transform skin from blemish to beautiful, achieving perfect retouching with ease using these 24 AI Presets.
Hair AI
With 36 AI Presets at your disposal, you can enhance hair depth, alter hair color, and much more to improve any portrait.
Luscious Lips
Adobe's AI does the challenging work of masking the lips, allowing you to swiftly apply a variety of colors or enhancements, with these 23 Presets.
Full Face
With just one click of the 16 AI Presets included, you can make local adjustments to your subject's face and see instant results.
2 Collections of Bonus Tools
Landscape and time travel effects at your finger tips.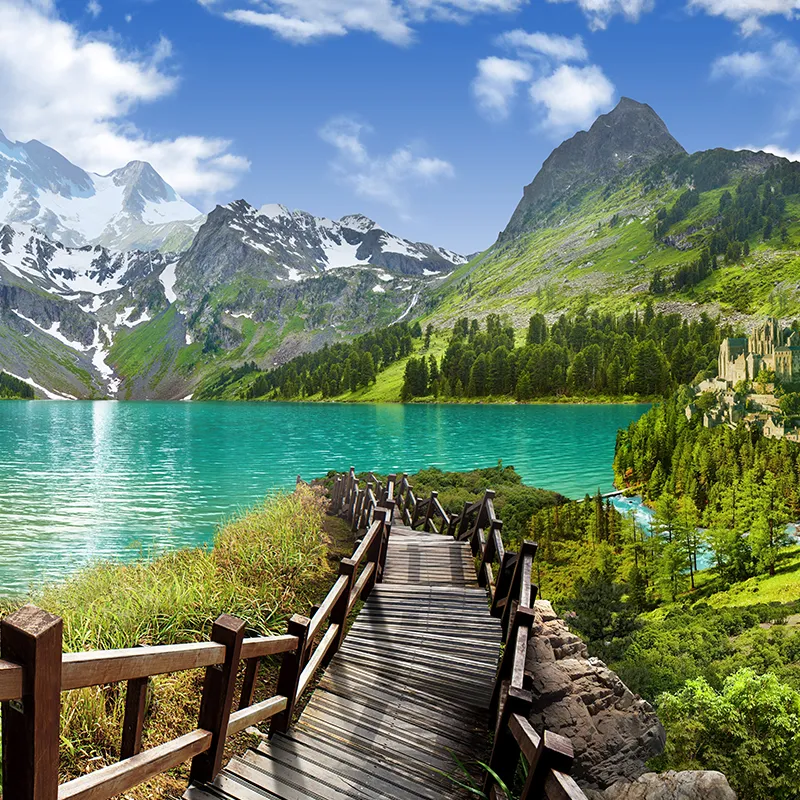 Landscape Brushes
Improve a sky, add contrast, or paint in more clarity to small elements of your image.
Analog Presets
Add the warm color and feel of analog film to your images.
Transform Your Photos Instantly
Lightroom
Complete Pack Bundle
$1,300$99
The easy route to transforming every image into a masterpiece!
GET STARTED